The Pentatonic scale is one of the most useful in popular music. Play any of these notes in the right key and you can't play a wrong note. By adding the "Blue Note" the player can add extra expression and versatility, this is known as the "Blues Scale". Guitarists refer to this scale as "Playing in the Box", and it is the one of the first scales to learn when playing a solo, however, to play this scale on a standard harmonica you would have to perfect advanced techniques that could take years to master! That's where the PentaHarp comes in.
Guitar Players love it and Harmonica Players Hate it
Are you a guitar player or a harmonica player?

No wrong notes!
Play a useful scale without learning advanced techniques
Intuitive note layout
Play in the Box!
Pentaharp Harmonica Tab Generator Tutorial
Use the Tab Generator Tool to make harmonica tablature!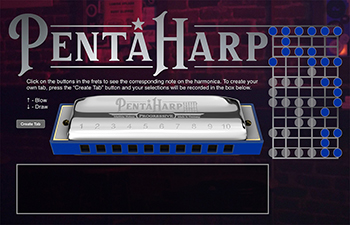 10 Songs To Get You Started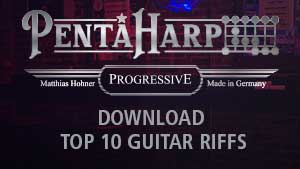 Are you a harmonica player?

Does what other harmonicas can't!
Draw bend on every hole across the entire range of the harmonica
Easy octaves with no change to embouchure
Play the Major Pentatonic scale using hole 2 draw as the root note with available bends and overblows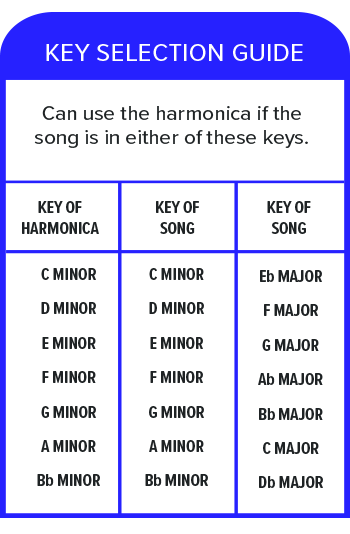 The PentaHarp has so much expression!
Here are all the available draw bends and overblows